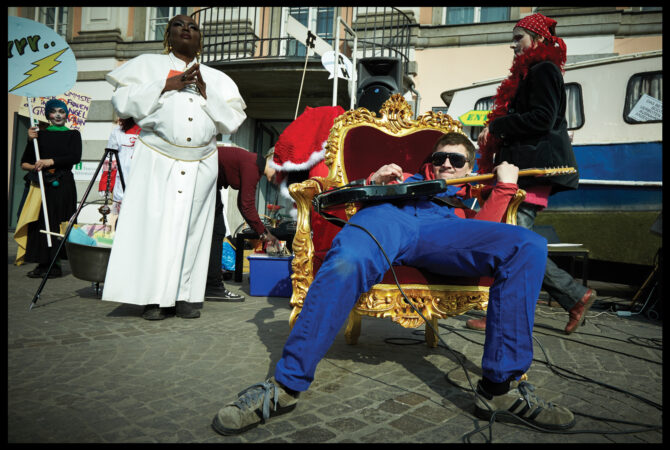 08.03.2014 | 13:00 – 15:00 LIVE AM HAUPTPLATZ: MAYR
08.03.2014 | ab 20:00h Feministisches Wunschkonzert in der Stadtwerkstatt_   22:30  MAYR

MAYR (Vienna)
"genderfuck noise punk pop riot chanson rock trash jazz"
MAYR is a solo-project of the drummer of FIRST FATAL KISS.
MAYR is working with guitar, keyboard, violin, kastln and loops to produce songs which sound or like punk rock or chanson or both and sometimes smell like cat.
MAYR is also performing with NINCOMPOOP (spectacle!) and THE DIETER VON KROLL EXPERIENCE (4 drummer + 2 bass player!).
Cooperations:
MAYR & DERHUNT (duo with the bass player of BULBUL)
MAYR & MEZZANIN (with writers of editionskollektiv mezzanin)
MUTT / MAYR / HACKL (impro-noise-rock-trio with guitar+violin+drums).
MAYR released a 7-inch-split with Ste McCabe on UNRECORDS in november 2013! [Details]
MORE:
http://mayr.cccp.at/
http://soundcloud.com/mayr
http://facebook.com/mayr.solo
quelle: http://unrecords.me/